LaVar Ball Gets Business Offer from The Fat Jew, Let Me Be BBB's Plus-Size Model!
The Fat Jew
Business Offer to LaVar Ball
Let Me Be BBB's Plus-Size Model!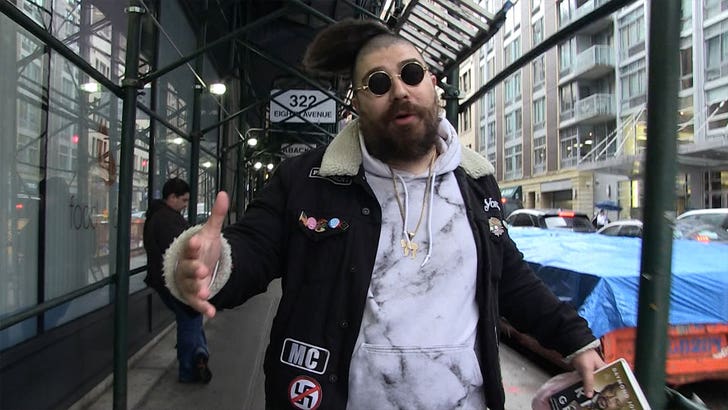 TMZSports.com
Big Ballers come in all shapes and sizes ... so IG superstar The Fat Jew says LaVar Ball should hire him to be an official brand ambassador for BBB!!
"If they want like a heavyset guy with, like, a Shrek kinda body ... I would be down to rep for BBB," Fat Jew told TMZ Sports. "Yo, LaVar, let me know!"
Sounds like a joke, but we're pretty sure he's 100% serious. Fat Jew says he bought a pair of ZO2 slides in spite of their ridiculous price tag ... and ain't even mad they took almost a month to arrive.
TFJ bleeds BBB. Your move, LaVar.