Logan Paul Says He's Still Learning From Suicide Forest Mistake
Logan Paul
You Live, You Learn, You Teach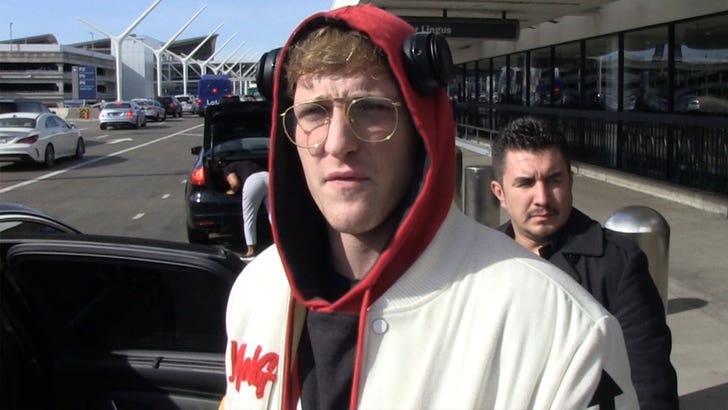 TMZ.com
Logan Paul has music on the brain after Sunday night's Grammys, but he's also not trying to hide from the heinous footage he posted of a suicide victim ... and the backlash that followed.
We got the YouTube star at LAX, and it was clear he'd been inspired after watching the music awards show because he was spitting random rap rhymes by Cardi B and Lil Uzi Vert into the convo.
Still, Logan seems focused on learning from his mistakes, and teaching other YouTubers to do better.