Logan Paul Says Even He Deserves a Second Chance
Logan Paul
Yes, Even I Deserve a Second Chance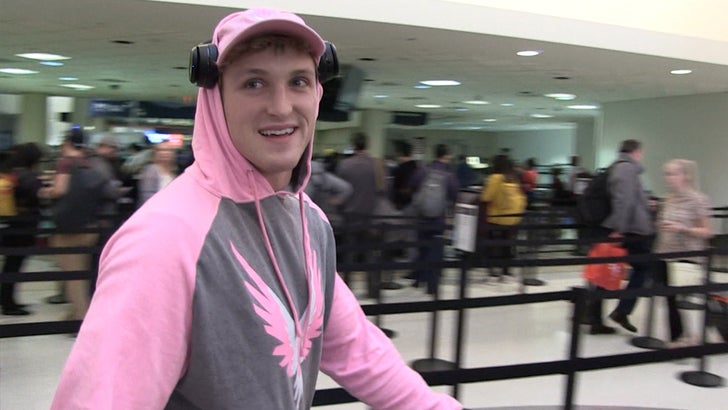 TMZ.com
Logan Paul says he's learned a lot from the backlash he received, and money he's lost, since posting video of a suicide victim -- and believes he'll bounce back ... eventually.
We got Paul Monday afternoon at LAX and he admitted he's been treated "fairly" -- referring to YouTube yanking him from one of its original series, and cutting off his main revenue stream from his 15 million subscribers.
Still, Paul didn't seem the least bit concerned about money -- he's got a backup plan -- and said, "Everyone deserves second chances, bro."