Dikembe Mutombo Says LeBron Should Keep Speaking Up, And He Shouldn't Be Alone
Dikembe Mutombo
LeBron Should Keep Speaking Up
... & He Shouldn't Be Alone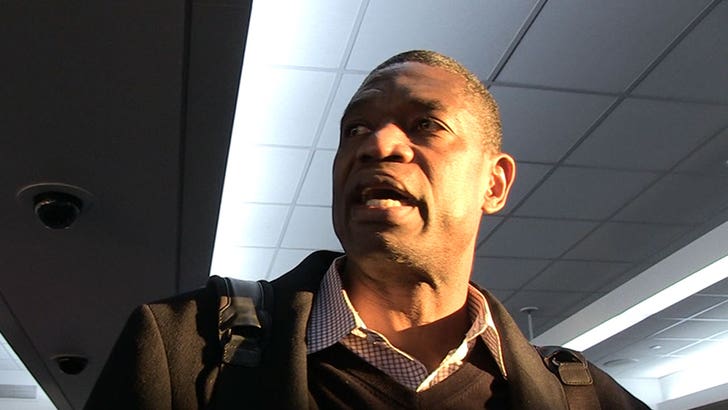 TMZSports.com
Dikembe Mutombo says LeBron James shouldn't "shut up and dribble" -- he should continue to take a stand to defeat social injustice ... and he's not the only one, we all should.
Mutombo is reacting to the recent comments by FOX News host Laura Ingraham -- who said she doesn't care to get political advice from "someone who gets paid $100 million a year to bounce a ball."
The comments sparked a nationwide debate on whether athletes should use their platforms to speak on these issues -- and Mutombo says the answer is a resounding YES.
"I think everyone in the U.S. has rights to express themselves. When there's a problem affecting one part of the society, it becomes the responsibility of everybody."
We then asked if LeBron should continue to weigh in on polical topics -- and Dikembe told us it should be a team effort.
"Everyone, not just LeBron ... everyone."