DeSean Jackson Says Chip Kelly's a 'Big-Time Weirdo'
DeSean Jackson
Chip Kelly's a 'Big-Time Weirdo'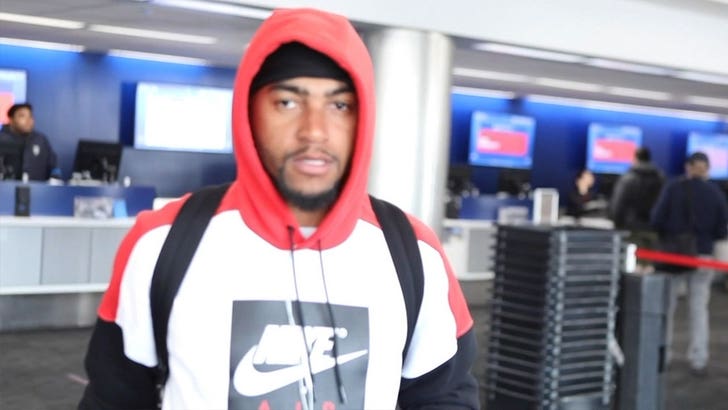 BACKGRID
The NFL star was at LAX when he was asked about his old Philadelphia Eagles coach -- but before the photog could finish the question, D-Jack shut him down.
"We don't even talk about that dude," DeSean said about Kelly ... "He's a weirdo. He's a big-time weirdo."
Of course, Kelly cut D-Jack in 2014 -- and Jackson was PISSED about it.
He's since blamed Kelly for ruining the Eagles by getting rid of a bunch of superstars including LeSean McCoy and Jeremy Maclin ... and said Kelly's 2016 firing was essentially "karma."
Jackson also weighed in on the debate over paying college athletes -- and made it very clear where he stands on the issue.