Aaron Hernandez Was Tortured By Gay Secret
Aaron Hernandez
Tortured By Gay Secret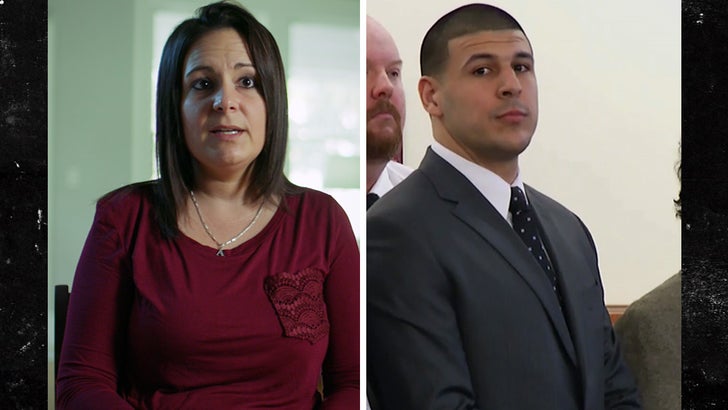 OXYGEN
Aaron Hernandez was gay -- according to several people close to him ... and his private struggle with his sexuality caused him great emotional pain that may have turned him violent.
It's all part of the Oxygen documentary, "Aaron Hernandez Uncovered" -- which features interviews with Aaron's close friends, ex-girlfriends and members of his legal team.
Aaron's college girlfriend, Alyssa Anderson, says she first learned Aaron had a relationship with a man while they were attending the University of Florida ... but he denied it at the time. It was only years later that Hernandez cryptically acknowledged her suspicions were true.
George Leontire -- an openly gay member of Hernandez's defense team -- says he spoke with Hernandez at length about his sexuality and Aaron opened up like never before.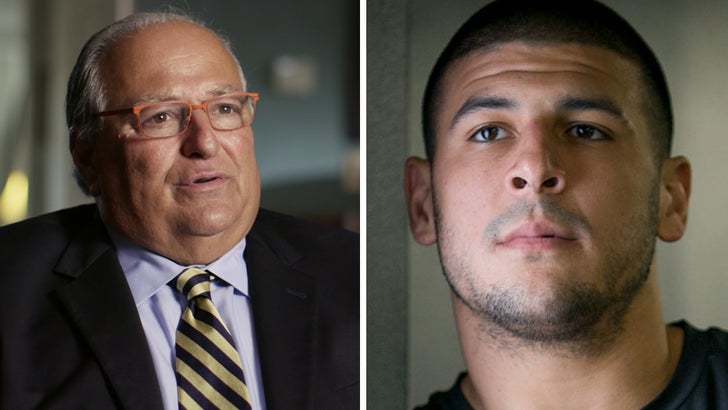 OXYGEN
"This man clearly was gay," Leontire said ... "[He] acknowledged it. Acknowledged the immense pain that it caused him."
Leontire added, "I think that he also came out of a culture that was so negative about gay people that he exhibited some self-hatred."
Hernandez never spoke publicly about being gay. He was engaged to a woman, Shayanna Jenkins-Hernandez, and they had a daughter together.
Aaron was convicted of murdering Odin Lloyd in 2013 -- and there are some law enforcement officials who believe Hernandez executed Lloyd because he knew about Hernandez's sexuality.
"Aaron Hernandez Uncovered" airs in 2 parts on Oxygen, Saturday March 17 and Sunday the 18th.