Boyz II Men Singer Shawn Stockman Says It's Time to Stop Hating Chris Brown
Boyz II Men's Shawn Stockman
Chris Brown Haters Are Whack!!!
Time to Let the Man Live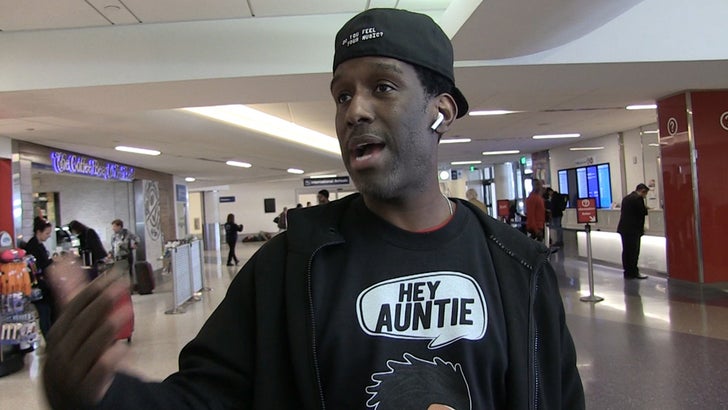 TMZ.com
We got Shawn Sunday at LAX, and asked him about Lil Dicky's music video for "Freaky Friday" ... where he wakes up as CB. The video also featured Ed Sheeran and Kendall Jenner, both of whom are getting some backlash for supporting Chris, a convicted abuser.
For Shawn, though, it's high time to stop judging Chris ... who, he believes, has turned a corner and is focusing on improving himself. Shawn also had strong feelings about Snapchat's ad for a Chris/Rihanna game that went horribly wrong.