Eric Dickerson Says Ndamukong Suh to Rams Could Be 'Fearsome Foursome' All Over Again
Eric Dickerson
Suh to Rams:
Fearsome Foursome All Over Again!!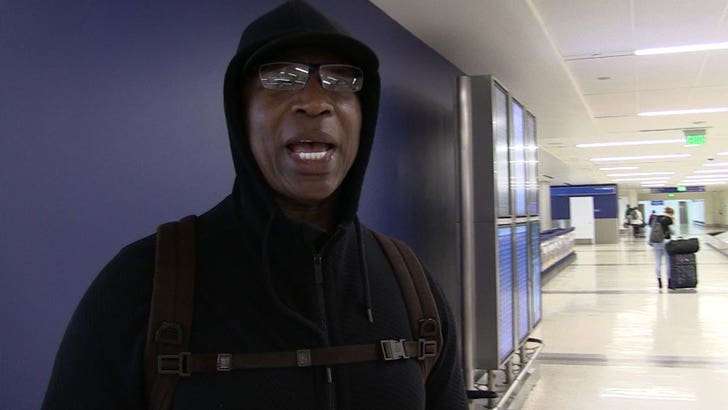 TMZSports.com
If Ndamukong Suh signs with the Rams, L.A. could rival one of the most-feared defensive lines in NFL history ... this according to Hall of Famer Eric Dickerson.
TMZ Sports spoke with E.D. about the team's current recruitment of the 5-time Pro Bowler ... and he says adding Suh to an already-stacked d-line would be a "great fit" for the Rams.
FYI -- the Rams have orchestrated what are considered some of the most dominant defensive lines in the history of the game ... helping lead L.A. to 7-straight division titles in the '70s.
E.D. says the Rams need to jump on Suh ASAP 'cause he knows the All-Pro tackle is a hot item this off-season ... but remains confident he'll end up in La La Land.