Chrissy Teigen Is Taking Beyonce Biter's Name to the Grave
Chrissy Teigen
I Know Who Bit Beyonce, But ...
I Love Her Too Much to Say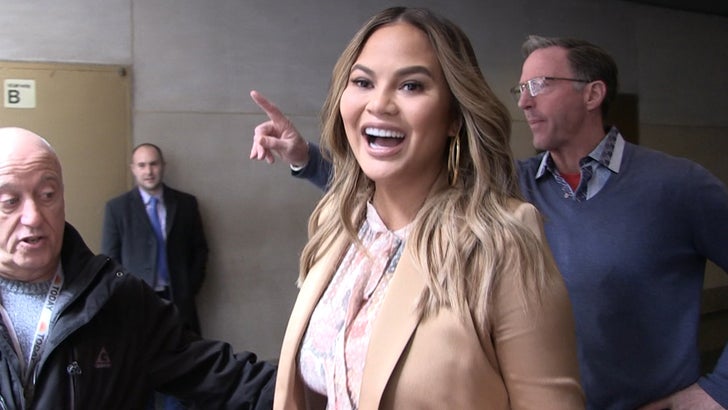 TMZ.com
Chrissy Teigen knows who bit Beyonce on the face but she's not ready to give up the culprit just yet ... out of love.
Chrissy's been dropping more than a few hints she knows who dunnit, ever since Tiffany Haddish recounted the story of an actress daring to nibble on Queen Bey's face during a party in December.
We asked Chrissy for a couple of hints Tuesday outside 30 Rock in NYC ... and she was wary of giving the Beyhive too much info to close in on the suspect. Plus, she loves Bey AND the biter!
As Tiffany tells it, Beyonce remained calm because she thought the actress was "on drugs" -- which might explain why no one has copped to it.
We threw a couple names out at Chrissy and, based on her reaction, we're gonna scratch Jennifer Lawrence off the list of possible perps. Unless ...