Shareef O'Neal Says LiAngelo Will Make an NBA Roster 'Cause the Balls Have Clout
Shareef O'Neal
LiAngelo Will Make an NBA Roster
'Cause The Balls Have Clout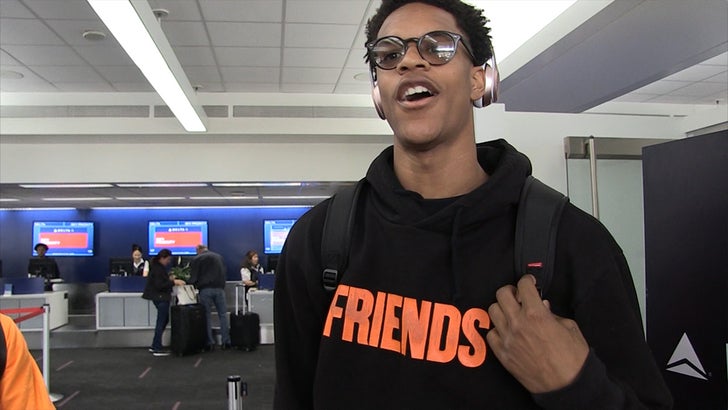 TMZSports.com
We spoke to Shareef -- a top NCAA prospect -- after LiAngelo dropped 72 POINTS in an exhibition game out in Lithuania earlier this week ... and asked if he thought the middle Ball bro was NBA-bound.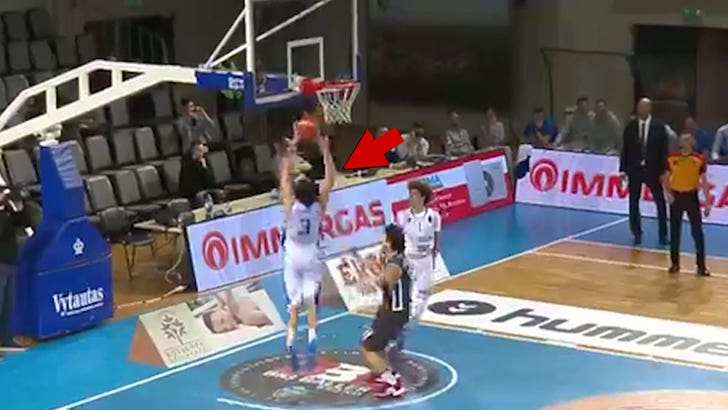 Ballislife
Reef told us he did, but not because of Gelo's breakout performance.
"I think he's gonna make it on a team just 'cause his brother's already there, and I feel like just the platform that that family has he can make it on a team," O'Neal told TMZ Sports.
We also had to ask Reef if he thinks he could take Gelo 1-on-1, and he was pretty nice about it ... but he didn't take it so easy on his old man, Shaq!