Farrah Franklin Says It's Time for a Full Destiny's Child Reunion
Ex-Destiny's Child Singer
Bey, I'm Down for a Reunion, Too
... Call Me?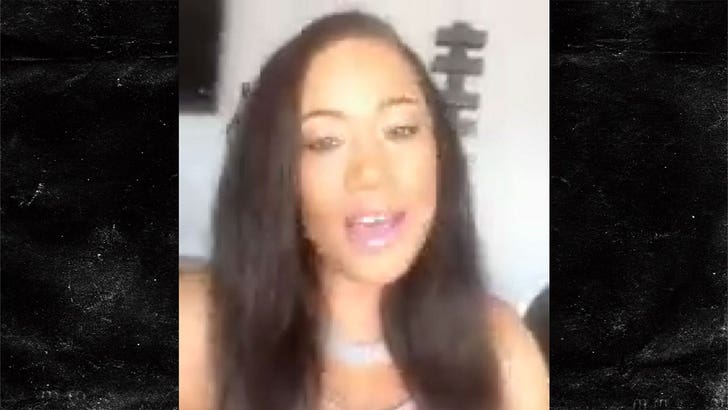 TMZ.com
Former Destiny's Child singer Farrah Franklin didn't join Beyonce on stage at Coachella, but she's making it clear -- she's fully on board for the next reunion ... if the queen will have her.
Farrah was a member of DC for about 6 months in 2000 -- she was on the "Say My Name" remix -- and she watched Beyonce, Kelly Rowland and Michelle Williams onstage last weekend. Zero bitterness, though ... she says she was thrilled like everyone else.
She says she wasn't invited to be part of the Coachella gig -- and didn't really expect to be -- but she sounds keen on Bey organizing a more complete reunion in the future.
For now, Farrah's happy doing modeling, acting and her own music ... which includes a trap collab with Maino. All that being said, she'd squeeze in some time for her ex-group mates if the phone rings.