Eric Benet Says Kanye Can't Assume He's Safe From Crips in Calabasas
Eric Benet to Kanye West
When the Crips Are on Your Ass
Even Calabasas Isn't Safe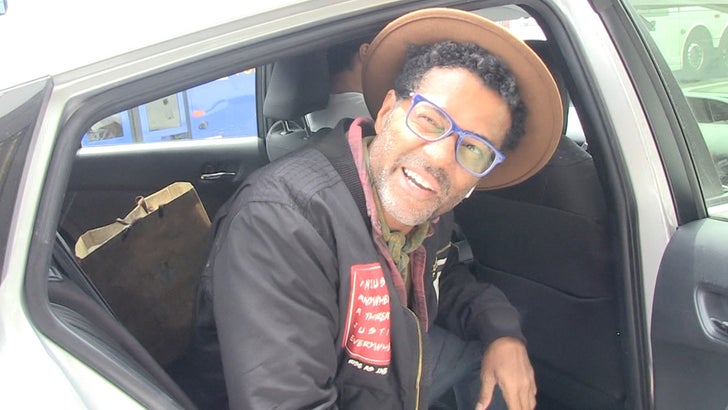 TMZ.com
Eric Benet really WANTS to say Kanye West doesn't have to worry about Crips catching up with him in Calabasas -- but you can tell, he's just too unsure to actually say it.
Eric doesn't live too far from Kanye, so he's got a vested interest on several levels -- and admits even their normally peaceful neighborhood might not provide enough cover or security for Kanye.
He was definitely startled by the news and sends Kanye some well wishes.
As Eric put it ... is there enough security anywhere when the Crips are involved?