Nikki Bella Blows Off John Cena's 'Today' Show Plea
Nikki Bella
Blows Off John Cena's 'Today' Show Plea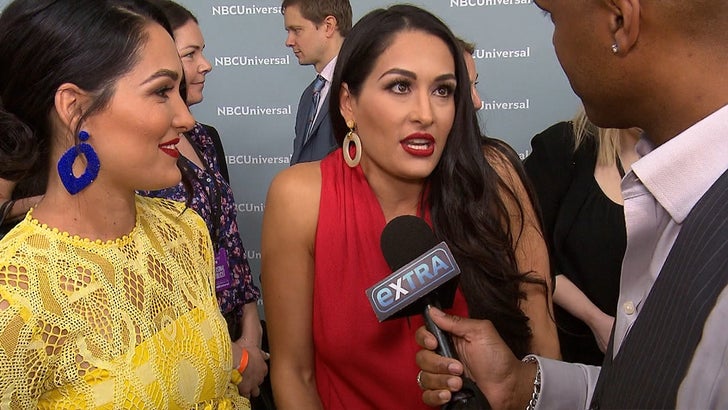 Extra
Sorry, John Cena ... your pouring-your-heart-out move on the "Today" show to win back Nikki Bella didn't work.
"Wow," Bella said enthusiastically ... "I'm speechless. That's crazy."
Not exactly the reaction Cena was hoping for when he professed his undying love for Bella on national TV and talked about how sad his life has become without her.
Still, Nikki kinda left the door open for a reconciliation ...
"I have hope ... I'm at a point in my life where I feel like I kind of lost me and I want to find me and work on me."
She also said the TV cameras from their reality show put major pressure on her and she needed a break.
"I just want John and I both to live happily ever after whether it's together or separate and I just don't want us to go down the road in life and have regrets of like 'I did this for you' or 'you did this for me,' so I think it's okay in relationships to take that moment."
John said he's also changed his mind and would consider having kids with Nikki if it would save their relationship ... but she didn't comment on that.