David Arquette Is Coming Back To Wrestling To Get Fans' Respect
David Arquette
I Want Respect From Wrestling Fans
So I Gotta Come Back!!!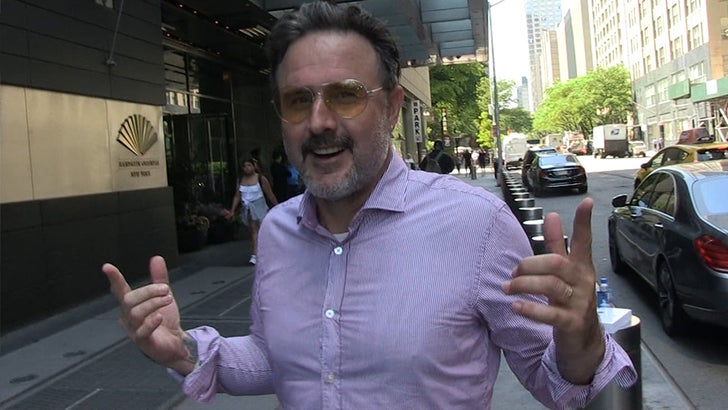 TMZSports.com
David Arquette is fed up with you damn haters, and tells TMZ Sports he's coming back to pro wrestling to shut up everyone who's been dissing his foray into the squared circle 20 years ago.
You might not remember ... but David was once WCW Heavyweight Champion (yes, it happened) back in 2000 as a story line to promote Arquette's movie "Ready To Rumble."
Fans hated it from the get-go, and it's been almost universally viewed as one of the absolute worst moments in professional wrestling history ever since.
David told our guy in NYC he's tired of the disrespect ... and is returning to the ring to clear his name.
"People have been giving me a hard time for 18 years and I'm sick of it."
Arquette says he's taking it seriously too, hiring a bevy of champion coaches to make him into a real deal LEGIT wrestler this time around so that the fans do the one thing he wants.
"PUT SOME RESPECK ON MY NAME."