Tekashi69 Permanently Banned from 3 L.A. Clubs After Ace of Diamonds Incident
Tekashi69
Lifetime Ban from 3 L.A. Clubs
After AoD Scuffle
Tekashi69 is officially persona non grata -- permanently -- at the strip club where he incited a near brawl last week ... along with 2 more of L.A.'s hottest clubs.
The owner of Ace of Diamonds in WeHo tells TMZ ... the rapper was to blame for Monday night's glass-throwing incident -- video of which was posted on TMZ. As a result, Tekashi's banned from that establishment and 2 of the owner's other clubs ... Penthouse and Murano LA.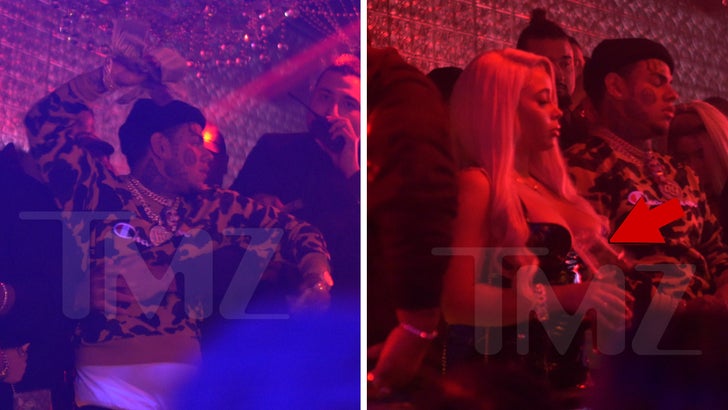 TMZ.com
We're told 6ix9ine started trouble at AoD when he stopped tossing money at the dancers and began violently throwing bricks of cash at patrons ... hitting one in the head. The rapper refused to apologize and kept hurling money, which we're told led to someone throwing a glass at him.
We broke the story ... the chucked glass hit Tekashi's lady friend in the boobs, so she retaliated by firing a glass back before security whisked them away.
At least one clubgoer claims she was injured in the fight.