Rockets Will Win Ring With or Without LeBron, Says Texas Politician
Houston Rockets
Winning Ring With or Without LeBron
... Says Texas Politician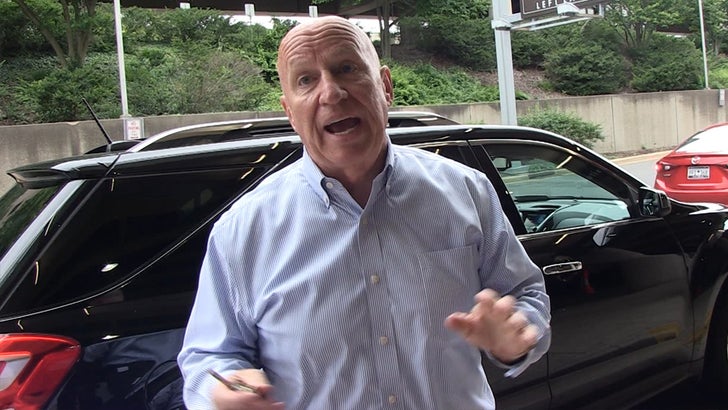 TMZSports.com
The Houston Rockets will win a championship without LeBron James -- but if he wants to join the squad and help out -- door's open ... so says U.S. Congressman from Texas Kevin Brady.
LeBron is a free agent ... and Houston is one of the favorites to land LBJ.
So, when we saw Brady -- whose 8th Congressional District encompasses the area near Houston -- in D.C. on Monday, we asked him to make his pitch to King James.
"This is a winning team already. They got a winning culture," Brady tell us. "This is gonna be a championship team in my view, with or without him, but he can play a role. So, if he wants to come, I'll tell you what, people would love him."
FYI -- the Rockets won 65 games this year -- more than any other team -- and took the Warriors to Game 7 before losing.
So, signing the greatest role player of all time just might be enough to push 'em over the top.