Steve Nash Says Dwight Howard Getting Traded Isn't His Fault
Steve Nash
It's Not Dwight Howard's Fault
... It's The NBA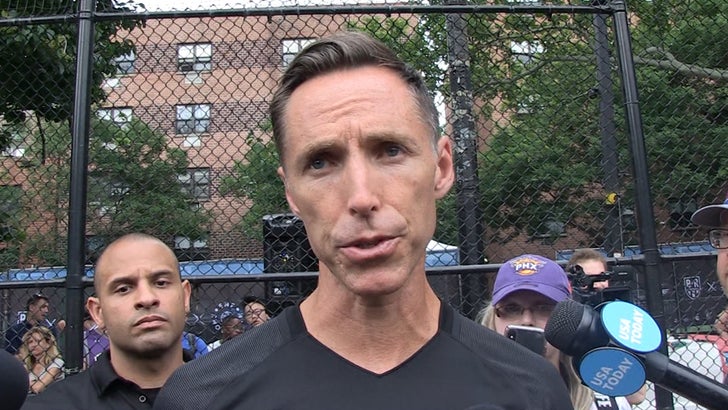 TMZSports.com
Dwight Howard being traded around the NBA isn't because he's a crappy teammate ... so says ex-teammate Steve Nash, who tells TMZ Sports Howard's city jumping is just the way the league is now.
Dwight is on his way to Brooklyn (who reportedly will buy out his contract, so we don't know where he's going), his fourth team in four years -- a lot of stops for a future Hall of Famer.
There are some rumors that Howard might have worn out his welcome with teammates in Charlotte, something that's been said in some of his past stops as well.
Nash says that's not it at all ... telling our guy players moving around is just the way the association is now.
"That's the modern NBA. Guys change teams all the time, it's not uncommon."
True ... but still, four teams in four years and not knowing where he's headed now? Howard might want to get some Edible Arrangements for his new squad.