Deandre Hopkins Says NFL Should Legalize CBD, 'I Don't Think It Would Hurt'
DeAndre Hopkins
NFL Should Let Us Use CBD
... It Wouldn't Hurt!!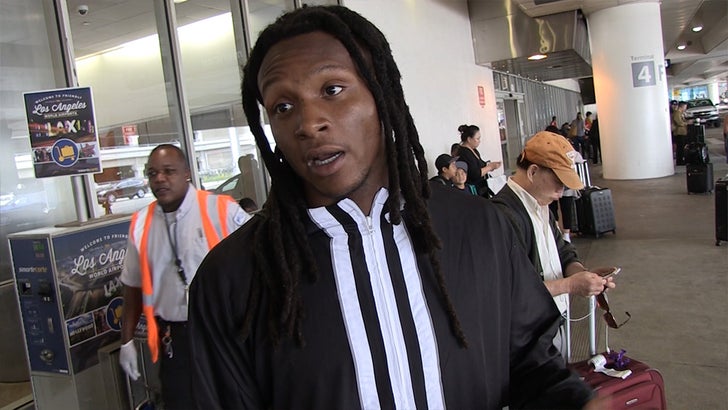 TMZSports.com
DeAndre Hopkins thinks the NFL SHOULD follow the BIG3's lead and legalize CBD use ... telling TMZ Sports, "I don't think it would hurt."
The Texans WR has seen firsthand the damages of the NFL -- both his star teammates J.J. Watt and Deshaun Watson missed most of last season 'cause of injuries -- and he thinks CBD medication can ease pain.
"I only think it would help if they do. You look at all the problems with heads. I don't think it would hurt for us to try something else and see what can help players."
Remember ... Ice Cube made huge waves earlier this week when he announced he's allowing BIG3 players to use the cannabis compound, cannabidiol (CBD), to treat pain and other medical issues.
Hopkins is all for lifting the ban on it in the NFL ... saying he's already seen its benefits in hockey players in Canada.
But will Cube's allowance REALLY help build a bridge for other leagues to follow?
"I think so," Hopkins says.