Dirk Nowitzki's Not Eyeing Other NBA Teams, 'Mavs for Life'
Dirk Nowitzki
I'm Not Eyeing Other NBA Teams
... 'Mavs for Life'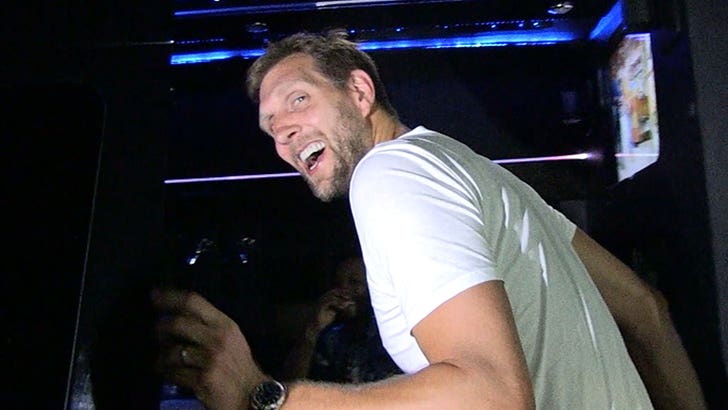 TMZSports.com
Dirk Nowitzki is a free agent ... but the 40-year-old legend tells TMZ Sports when it comes to the NBA, it's "Mavs for life."
Dirk and the Dallas Mavericks have already mutually agreed to opt out of Nowitzki's contract -- which included a $5 million option.
The team is expected to sign a new, cheaper deal with Dirk -- unless he decided to explore other NBA options.
But, when we spoke with Dirk on the way out of Craig's in West Hollywood over the weekend -- he seemingly shut down all other teams ... and let us know he's riding with Mark Cuban to the end!
By the way, if Dirk does play another year in Dallas, it would make it the LONGEST run any single NBA player had with any team -- 21 SEASONS -- beating out Kobe Bryant, who played 20 with the Lakers.