Robert Griffin III Ready for Ravens QB Battle, 'I'm Working Hard'
Robert Griffin III
Ready for Ravens QB Battle
... 'I'm Working Hard'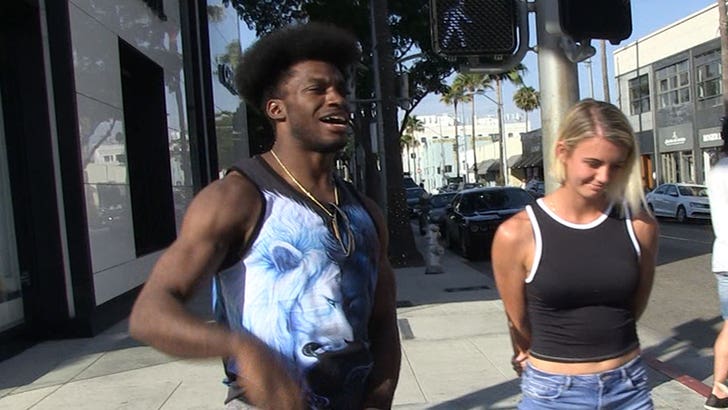 TMZSports.com
RG3 doesn't seem too worried about fighting for a job against Joe Flacco and Lamar Jackson -- telling TMZ Sports he's got no fear when it comes to the Baltimore Ravens' upcoming QB competition.
Let's keep it 100 ... there's a good chance Robert Griffin III will be cut before the season begins -- but, when we saw the 28-year-old in L.A., he seemed ready for the challenge.
We also asked Robert if he feels he's returned to his 2012 form (when he dominated the league) -- but RG3 explained, "At this point in my career, I don't want to talk about [2012] anymore."
Robert says his new focus is making the Ravens' regular-season roster and tells TMZ Sports he's been bonding REALLY well with the other QBs.
As for his old team -- the Cleveland Browns -- we asked if he thinks the squad has a shot at chalking up a W this year (which they haven't done since he was the QB) ... and he gives a very definitive answer.