Floyd Mayweather Blocked By 'Wild 'N Out' Model at Celeb Basketball Game
Floyd Mayweather
Blocked By 'Wild 'N Out' Model
... at Celeb Hoops Game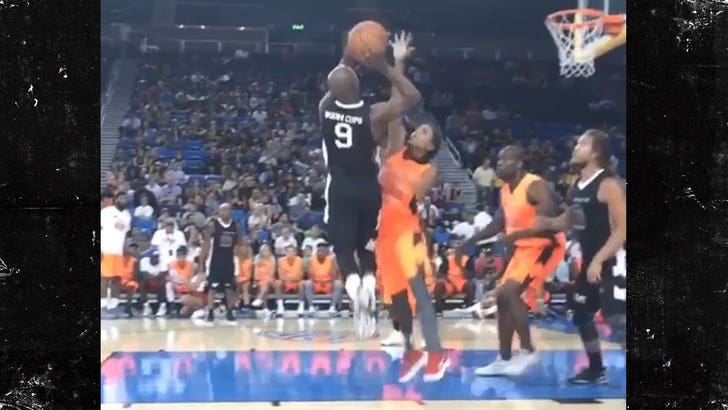 TMZSports.com / brittneyelena
Floyd Mayweather learned the hard way ... you drive on Brittney Elena, and you WILL get blocked!!
The boxer was playing The $50k Charity Challenge celebrity basketball game at UCLA on Tuesday -- when he got posted up by the smokin' hot "Wild 'N Out" model.
Turns out, Elena has SERIOUS game ... and when Floyd when up for a shot, she packed him up good.
Floyd wanted a foul call -- he didn't get it.
Mayweather played pretty well for the most part -- aside from being CROSSED UP by R&B singer Tank.
By the way, props to all the people who played in the game and raised money for charity.
As for Elena, she's got a ton of modeling credits to her name -- but when we tried to find out if played college basketball, we couldn't seem to find any evidence confirming it.
If not ... some big school REALLY missed out.