Congressman Matt Gaetz Explains Why Sacha Baron Cohen Didn't Dupe Him
Rep. Matt Gaetz
My Teleprompter Stance
Saved Me From Sacha Baron Shame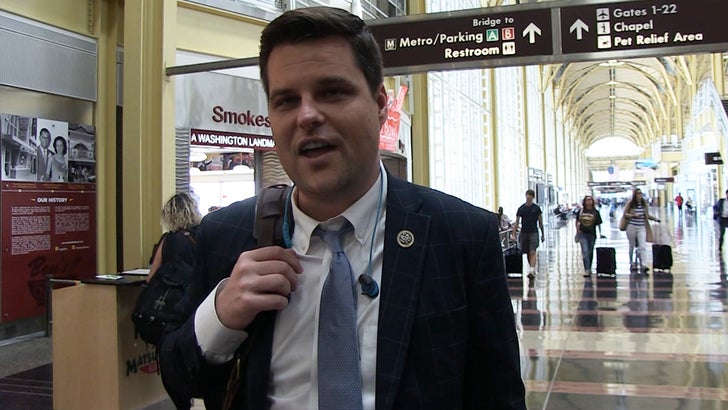 TMZ.com
Congressman Matt Gaetz didn't fall for Sacha Baron Cohen's trap to promote putting guns in the hands of toddlers, but admits he was clueless about who he was talking to.
We got the Florida Representative Thursday at Reagan National Airport, and asked how he managed to avoid being duped like several of his Republican peers ... who shockingly read a fake PSA calling for school children to be armed.
Gaetz says he'll never let a teleprompter do him in.
Gaetz tells us he's still disappointed in himself for not recognizing Cohen in makeup, because he missed a chance to whip out his own Borat impressions to the man himself.
The Congressman didn't elaborate on his anxiety about teleprompters, but since he loves Borat, we're gonna guess he's also seen Ron Burgundy's work.