Master P Says DeMar DeRozan Was Bigger Than Vince Carter, Raptors Screwed Up!!
Master P
DeMar Was Bigger Than Vince Carter
... Raptors Screwed Up!!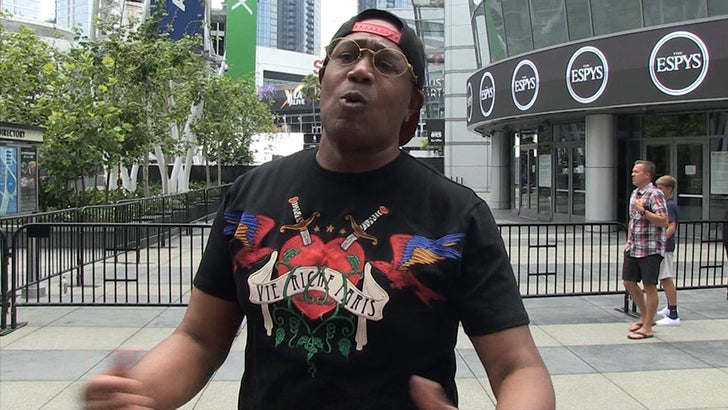 TMZSports.com
Master P says the Raptors' GM is about to be fired ... 'cause he thinks there's no way in hell the DeMar DeRozan trade works out -- telling TMZ Sports, DeMar "was bigger than Vince Carter" in Toronto!!
We got P out at L.A. Live ... and he didn't mince words when it came to his disdain for the swap that sent DeMar to the Spurs for Kawhi Leonard.
"Kawhi Leonard's a hell of a player, but he showed the team he was on that he didn't want to be there, so what you think they going to get?"
P tells us DeMar was so good for the Raptors ... they need to build a statue of him in Canada, and they need to do it before one of V.C. is raised.
"He still deserves a statue," P says. "He put that city on the map -- the country on the map as far as basketball."
Full disclosure ... Master P's known DeRozan for about 20 years, coaching him during his high school years ... but regardless, P says he knows Gregg Popovich is about to get a beast.