Alvin Kamara Says Le'Veon Bell Paving Way for RBs to Get Paid
Alvin Kamara
Le'Veon Bell Is Gonna Make Me Rich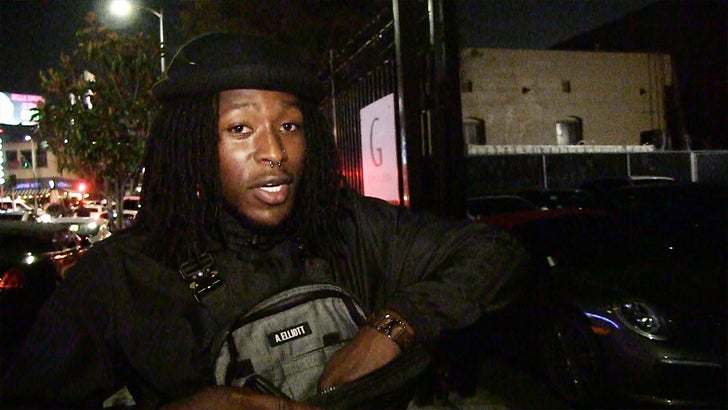 TMZSports.com
Alvin Kamara is pretty sure Le'Veon Bell is about to make his wallet a whole lot fatter ... 'cause the Saints star says Bell's big contract demands are going to revolutionize how RBs are paid.
We got the NFL's reigning Rookie of the Year outside The Highlight Room when he praised Le'Veon for balking at the Steelers' long-term offer for the second straight year.
"All I know is Le'Veon is about to change something up for us," he says.
The money talk didn't stop there ... Kamara gave us his thoughts on why NFL contracts aren't fully guaranteed, saying it's all the owners' faults.
And, while we were on the subject ... Kamara told us the WNBA needs to pay its players some more cheddar too -- especially the Chicago Sky, where his girlfriend plays.
"They doing all the same things males are doing," he tells us.
FYI ... Kamara's rookie deal with the Saints expires after the 2020 season -- and here's a sneak peak into how those negotiations will look ... probably.