Charles Oakley Cheated 3 Times During Texas Hold'Em, Officials Say
Charles Oakley
Cheated 3 Times During Texas Hold'Em
... Officials Say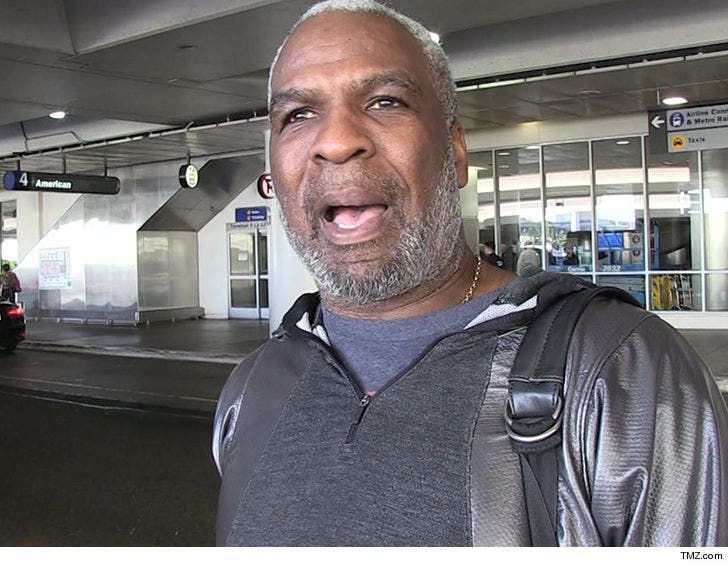 EXCLUSIVE
Charles Oakley didn't just try to pull a fast one over a Vegas casino -- he tried to cheat 3 TIMES during a round of Ultimate Texas Hold'Em ... TMZ Sports has learned.
We broke the story ... Oakley was arrested at the Cosmopolitan Hotel on July 8 after officials say he cheated while gambling. Now, we've obtained court docs which explains Oakley's alleged scheme in detail.
Here's the deal ... Oakley was playing the Ultimate Texas Hold'Em table game -- where both player and dealer get 2 cards, in addition to a community 5-card draw.
Of the 7 cards in play, the dealer and player use their best 5 cards to see who has the best hand.
During the first hand, Oakley started off strong ... with a pair of 4s. But, the dealer ended up with a winning hand ... 2 pair. When Oakley realized he was gonna lose, he allegedly pulled back a $100 chip from his bet.
Later on during the gambling session, Oakley had a monster hand -- 3 of a kind -- and this time, officials say he secretly ADDED chips to his bet on 2 different occasions during the hand, thereby increasing his payout by $125.
Officials say it was all captured on casino surveillance -- and he was arrested on the spot.
Get this ... officials say Oakley can't claim ignorance as an excuse because he apparently has logged around 119 HOURS playing the game at the Cosmo.
He was initially charged with a felony -- and faced up to 6 years in prison. But, that charge was recently knocked down to misdemeanor disorderly conduct and he'll likely get off without serving a minute behind bars.
FYI, Oakley made $46 MILLION during his NBA career.