Fired Ohio State Coach Zach Smith Apologized for Strangling Ex-Wife, Texts Show
Ex-OSU Coach Zach Smith
Apologized for Strangling Ex-Wife
... Texts Show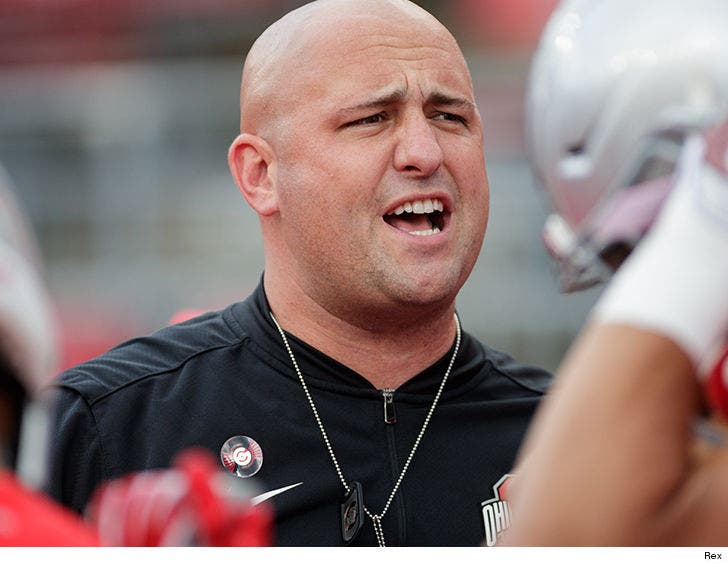 Breaking News
Newly released text messages from Zach Smith's ex-wife appear to show the ex-Ohio State assistant coach apologizing for strangling her during a trip to the Dominican Republic in 2015.
Courtney Smith released the messages to college football reporter Brett McMurphy -- who says the conversation was referencing a trip to Punta Cana in March 2015.
"Think back to the cheating the lies and picking me up by my neck and strangling me in Punta Cana and at our place in April," Courtney texted to Zach ... "The abuse got worse bc u couldnt stand me catching u in ur lies."
Zach replied, "I know!" and "I'm so so sorry!"
For his part, Smith went on a radio interview on Friday and denied abusing Courtney -- though he admits they had a "volatile" and "toxic" relationship that sometimes turned physical.