TJ Dillashaw Knocks Out Cody Garbrandt at UFC 227
TJ Dillashaw
I Told You I'd Knock Cody the F*** Out!!!
TJ Dillashaw took care of business in short order Saturday night, knocking out mortal enemy Cody Garbrandt for a second time ... and retaining his bantamweight title.
The bad blood between the 2 fighters was evident ... they didn't touch gloves when the fight began and both were clearly out for blood. TJ took the title from Cody last November and for Cody -- this was a revenge fight.
TJ ended the fight flurry with a flurry of punches at 4:10 of the first round.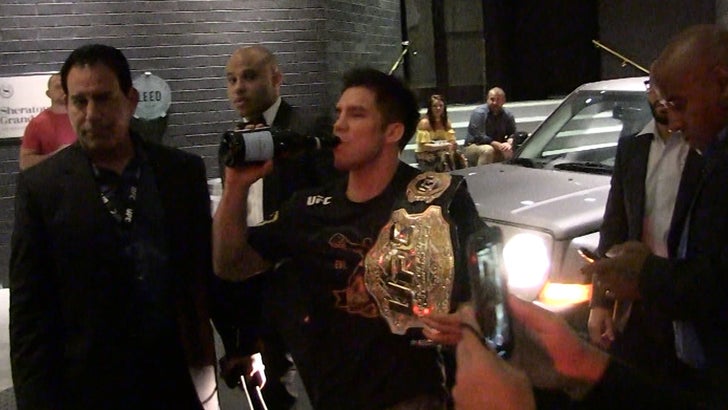 TMZSports.com
Henry Cejudo stunned everyone with a split decision win over Demetrious "Mighty Mouse" Johnson. It's all the more impressive because Mighty Mouse hadn't lost a fight in nearly 7 years and was widely regarded as the best pound-for-pound fighter in the UFC.
DJ had staved off 11 fighters in a row in title fights ... until Saturday night at the Staples Center in downtown L.A.
Someone made a lot of money last night ... a lot of money.