Ronda Rousey Makes Alicia Fox Tap After Nasty Armbar
Ronda Rousey
Makes Alicia Fox Tap Out
... After Nasty Armbar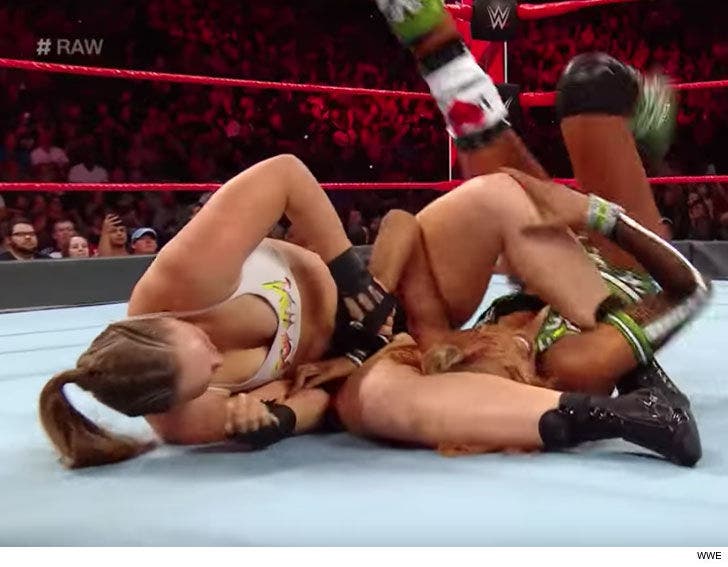 Breaking News
Ronda Rousey destroyed TWO chicks at the same time Monday night -- punishing WWE Raw champ Alexa Bliss and then making Alicia Fox tap out!!
It all went down in Jacksonville, Florida -- where Ronda wrestled her first ever match on Monday Night Raw. She came out to her theme song, "Bad Reputation," by Joan Jett and the crowd went nuts.
Bliss and Fox were inside the ring -- talking A LOT of trash after Fox slammed Rousey into a wall last week -- and Ronda was hell-bent on revenge ... and she got it.
Rousey is a beast in the ring -- bigger, stronger and more athletic than both Bliss and Fox combined and it's pretty awesome to watch her dominate.
So, what's next for Ronda? She's fighting for the Raw Women's Championship at SummerSlam -- and Alexa Bliss looked downright scared ... as she should be.