Kanye West Offered Porn Deal After Porn Site Shout-Out on 'Jimmy Kimmel'
Kanye West
Rapper. Designer. Porn Director?!?
Kanye West just got an offer he might not refuse ... directing a porn movie after giving his fav a shout-out on "Jimmy Kimmel Live!"
Greg Lansky -- widely considered the Steven Spielberg of porn -- runs a high-end porn production company, including Blacked.com, which also happens to be Kanye's XXX of choice. The rapper said as much to a late night national TV audience.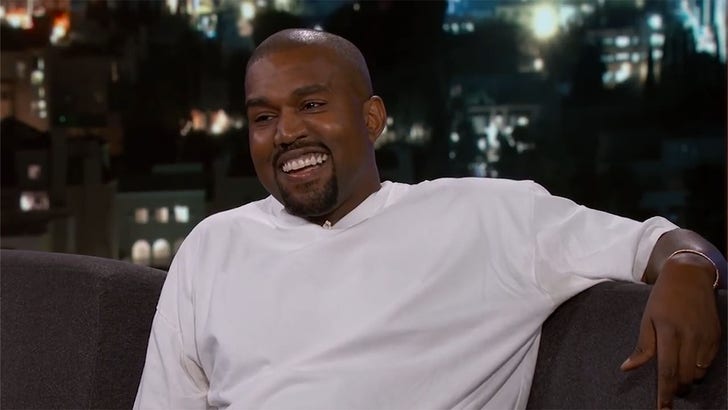 Jimmy Kimmel Live!
Didn't take long for Greg to craft an offer and fire it off to Ye ... first thanking him for mentioning Blacked. As for the offer -- let Kanye direct a porn movie. According to the letter -- obtained by TMZ -- Kanye will have full artistic control.
And, how's this for an enticing offer? Greg also has 2 porn stars in mind for Kanye's film.
If the Blacked.com deal doesn't do the trick for Kanye -- Pornhub's got his back (and his front) too -- telling us they'd like to extend a free lifetime membership to the site's HD, on-demand streaming service, Pornhub Premium.
Ball's in your court, Kanye. #PunIntended