Jada Pinkett Smith's 72-Year-Old Bodybuilder Pal Calls Out Will Smith
Jada Pinkett Smith
72-Yr-Old Bodybuilder Pal
Challenges Will to Push-Up Contest!!!
We talked to Dr. Josefina Monasterio whose determination for body wellness is giving Jada all the feels. We're not sure big Willy will feel the same way as his wife though, now that Josefina's calling him out and challenging him in the gym.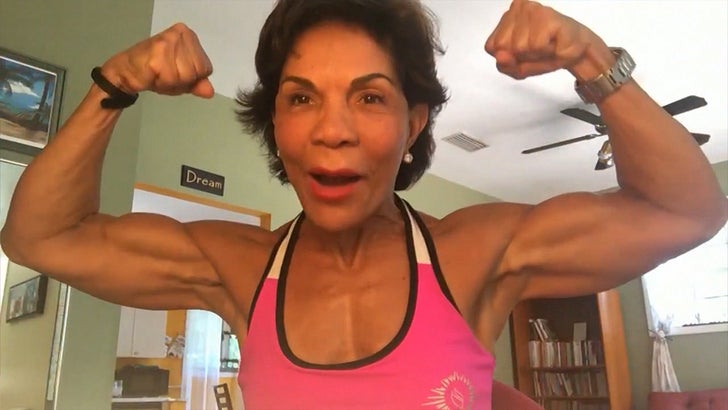 TMZSports.com
Check it out ... the good doctor has more than push-ups in mind for Will -- and says now that she has Jada's digits, it won't be easy for Will to dodge her challenge.
If you're wondering how she and Jada connected -- Jada recently reposted one of Josefina's videos to her Instagram feed. Some of Jada's fans mistook Josefina for Jada's mom, Adrienne Banfield-Jones (she's not) ... they're both super fit. Anyway, they both set the record straight with a FaceTime hookup.