Three Philadelphia Eagles Players Stay In Tunnel For National Anthem
Philadelphia Eagles
Three Players Stay In Tunnel
... For National Anthem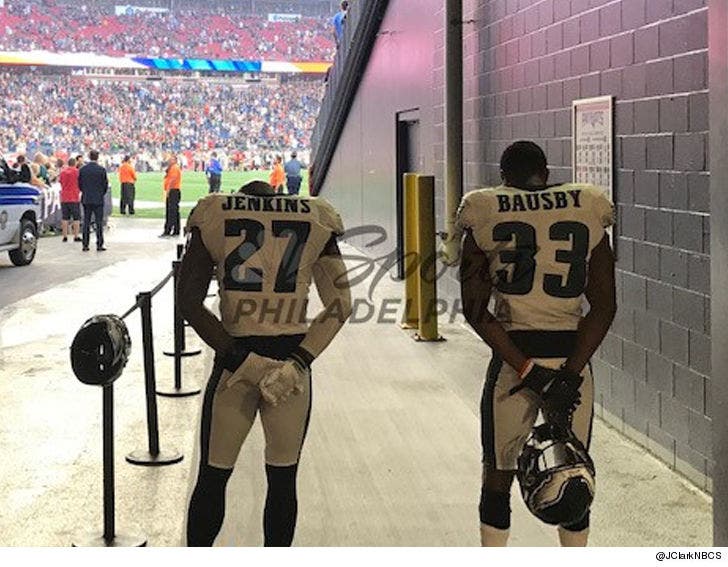 Breaking News
The demonstrations in the NFL continued in Foxboro on Thursday night -- where three Philadelphia Eagles players stayed inside the tunnel during the national anthem.
Malcolm Jenkins, Michael Bennett and De'Vante Bausby stood quietly in the field entrance tunnel while "The Star-Spangled Banner" played out before the Eagles took on the New England Patriots.
All three came out onto the field when the song ended.
Jenkins and Bennett have been leaders in the demonstration movement -- Jenkins has raised his fist during the anthem while Bennett has sat down.
Both players have said they are demonstrating to help put a spotlight on racial injustice and police violence in minority communities.