Kyle Shanahan Says Niners Aren't Blackballing Eric Reid, We'd Take Him Back!!
Kyle Shanahan
Niners Aren't Blackballing Eric Reid ...
We'd Take Him Back!!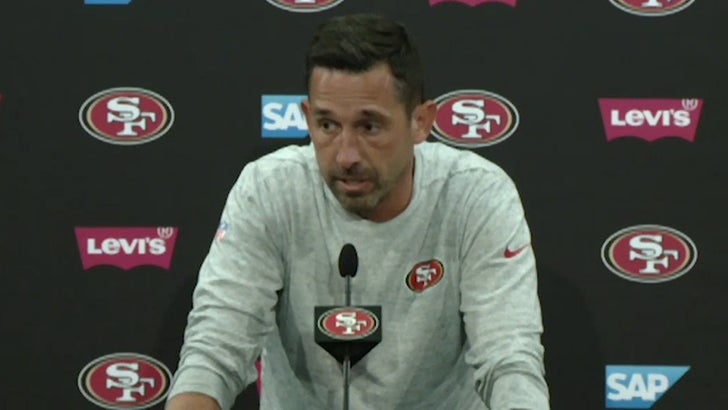 49ers
Kyle Shanahan is adamant the 49ers are NOT one of the teams allegedly colluding against Eric Reid to keep him out of the NFL ... saying S.F. would LOVE to have him back.
But ... there's a catch -- with Shanahan telling reporters Tuesday the Niners would only take the safety back if he were willing to play on a minimum deal AND as a backup.
Shanahan didn't comment on that matter ... but he did say he would have no problems re-signing the former Pro Bowler at the right price.
"I like Eric," Kyle says. "He's a good player. A good person. And, that'd be great if we could have him in that role."
In fact, Shanahan says it's actually Eric that might be holding up the whole process of being signed -- saying he thinks the DB wouldn't "be that interested in" a backup deal.
The 26-year-old Reid played five seasons for the Niners, playing in 70 total games. He's yet to draw much interest from any team this offseason -- claiming one workout with the Bengals was actually canceled after not answering a question about his kneeling intentions in 2018.