Richie Incognito Wanted Funeral Home to Remove Dad's Head, Witness Said
Richie Incognito
Asked Mortuary to Remove Dad's Head
... Witness Said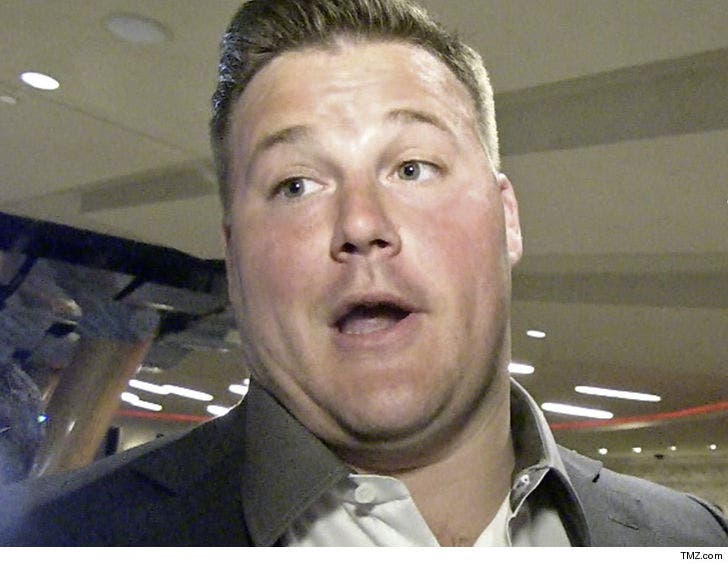 EXCLUSIVE
Richie Incognito was violent, incoherent and emotional before he was arrested at a funeral home in Arizona -- with one witness saying the NFL lineman asked the staff to "cut his dad's head off for research purposes."
It's all in the police report released by Scottsdale PD in which at least one mortuary staffer told cops he "thought Incognito was going to kill him."
Richie arrived to Messinger Mortuary on Monday after his father passed away. One staffer told police the family had advised him that Richie would not be allowed to attend the funeral because he'd been "acting erratically."
When staff confronted Richie, he began "punching caskets and throwing things
One staffer told cops, Richie told him he had a truck full of guns outside and used his hand to make the shape of a gun. The staffer clearly felt threatened and said he ran into a secure room where he knew he'd be safe.
When cops arrived, they arrested Incognito at gunpoint. Cops say Richie "appeared to lack concentration and was unable to maintain a coherent thought, rather, he appeared to ramble about numerous things that did not correlate."
Cops say his mood would swing from respectful and calm to angry.
When cops searched Richie's truck, they found multiple guns -- including 3 rifles, 2 handguns and a silencer for a handgun.
Incognito was booked for disorderly conduct and threatening/intimidating people.
He spent the night in custody and was later bonded out by his family.
The arrest is eerily similar to a May incident in Florida when Incognito was taken into custody at a gym for threatening another gym patron. The cops at the scene noted Incognito's erratic behavior and "altered paranoid state."