Justin Bieber and Hailey Baldwin Make Out During Dinner
Justin and Hailey
Pucker Up!!!
Justin Bieber and Hailey Baldwin preferred the pucker plate to pasta Friday night as they dined at a legendary L.A. Italian restaurant.
Justin and Hailey were oblivious to the other diners at Dan Tana's restaurant in WeHo, as they made out with biting intensity.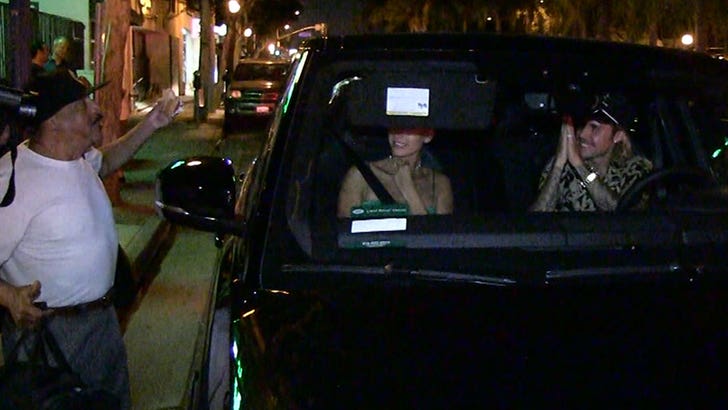 TMZ.com
On their way out, they ignored questions ... including one about a comparison between Donald Trump and another Justin.
And check out the guy who does capture J.B.'s attention ... saying/warning that God is coming and so is Jesus. He says he wants to give honor to God and save Justin's soul.
Justin gives the guy the time of day ... giving him a thumbs up, and then clasping his hands together before he and his fiancee drive off into the night.