Tamar Braxton Reveals to Wendy Williams She Was Molested as a Child
Tamar Braxton
Tells Wendy Williams ...
'I Was Molested'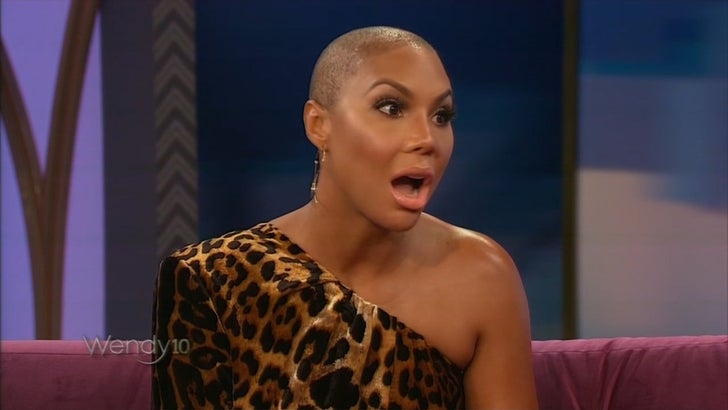 FOX
9/13 -- The interview just aired, and it's clear to see ... Wendy was stunned.
Tamar Braxton just made a stunning and unexpected confession during a taping of Wendy Williams ... telling the talk show host she was molested as a child.
Braxton sat down with Wendy Wednesday, and the two talked about the Braxton sister's recent visit with Iyanla Vanzant to help settle some family beef. Tamar stormed out of the meeting with Iyanla, but her reason for leaving was unknown.
We're told Wendy pressed her and that's when Tamar revealed she'd been molested by members of both sides of her family. Our sources say both Wendy and the audience were stunned.
It's unclear if something during the meeting with Iyanla triggered Tamar's memory, or if she just felt comfortable talking to Wendy about the incident.
Our sources in the audience say Williams -- who is in premiere week of her 10th season -- didn't ask for details about the alleged molestation. Tamar never named names.
The full interview will air Thursday on "The Wendy Williams Show."
Originally Published -- 9/12/2018 10:51 AM PDT