Gervonta Davis Arrested After D.C. Fist Fight
Gervonta Davis
Arrested After D.C. Fist Fight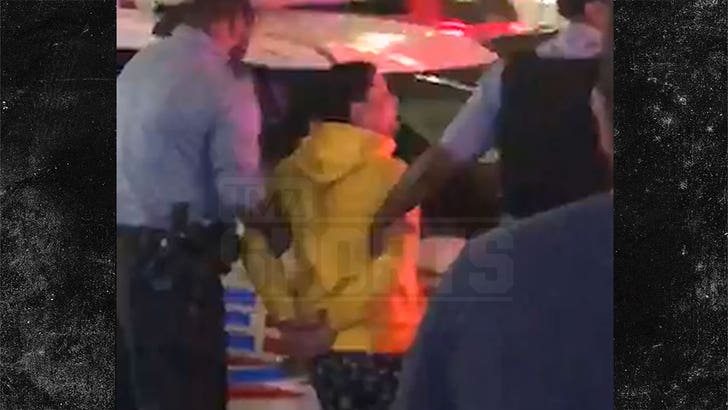 TMZSports.com
Boxing star Gervonta Davis -- the reigning WBA super featherweight champ -- was arrested in Washington D.C. early Friday morning after fighting in the street ... TMZ Sports has learned.
We're told the incident began at Rosebar Lounge ... where sources say Davis spent more than $10,000 turning up.
One source tells us there was a dispute over the bill that escalated -- and Davis and another man took the beef into the street.
According to the police report, the two guys started to fist fight -- "punching each other with a closed fist about the upper body."
Several people tried to break it up but the two guys tried to flee -- until cops swooped in and picked them both up.
Both men -- including Davis -- were arrested for disorderly conduct and transported to a nearby station where they were booked and processed.
In the video, you can see Davis in handcuffs being walked to a squad car.
Davis is a rising superstar in the sport -- and is one of Floyd Mayweather's prodigies. In fact, he fought on the undercard at the Mayweather vs. McGregor fight.