Kourtney Kardashian's Ex Younes Bendjima Sued for Allegedly Assaulting Security Guard
Kourtney Kardashian's Ex
Younes Bendjima Sued ...
After Alleged Beatdown on Coachella Security Guard
Kourtney Kardashian's ex-boyfriend Younes Bendjima is being sued after he allegedly attacked a security guard at Coachella who refused to let him enter the restroom with Kourtney.
Mario Herrera says he was working the music festival back in April and stationed at the single-gender male restrooms. According to the docs -- obtained by TMZ -- Herrera says Kourtney attempted to enter the restroom and Herrera told her that was not permitted.
Herrera claims that sent Younes into a rage, causing him to pick Herrera up, slam him against a wall and shout expletives.
The lawsuit claims Herrera's injuries were so bad, he had to be treated at a hospital. He's suing for assault, battery, intentional infliction of emotional distress and negligence. Herrera's lawyer, Jack K. Kechichian, tells TMZ ... "Being a celebrity does not excuse bad conduct. You can't go around hurting people who are just doing their job and that's all Mr. Herrera was doing, his job."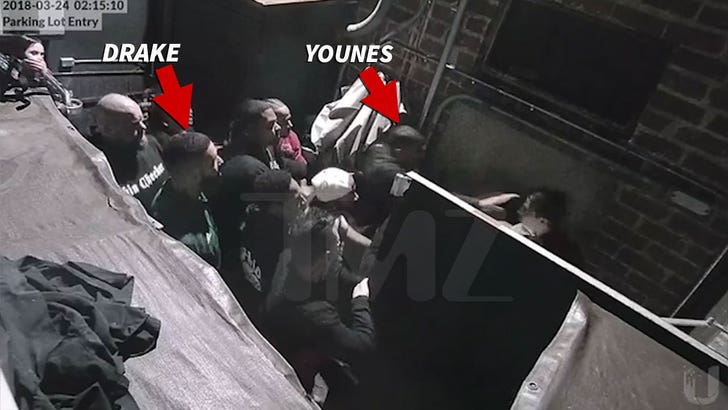 MARCH 2018
TMZ.com
As for this lawsuit ... Herrera is asking for no less than $5 million.