Liv Morgan Suffered Concussion from Brie Bella Kick, WWE Says
Liv Morgan
Suffered Concussion from Bella Kick
... WWE Says
WWE superstar Liv Morgan did in fact suffer a concussion during "Raw" when Brie Bella accidentally landed a "Yes" kick to her head ... this according to WWE.
Brie and Liv were participating in a 6-way tag team match on Monday when Brie delivered a series of leg kicks that were supposed to land on Liv's chest.
But, one of the kicks connected with Liv's head and you can see her body go limp. Brie rolled Liv over and quickly tried to get Liv out of the ring so she could be examined by a WWE ringside medic.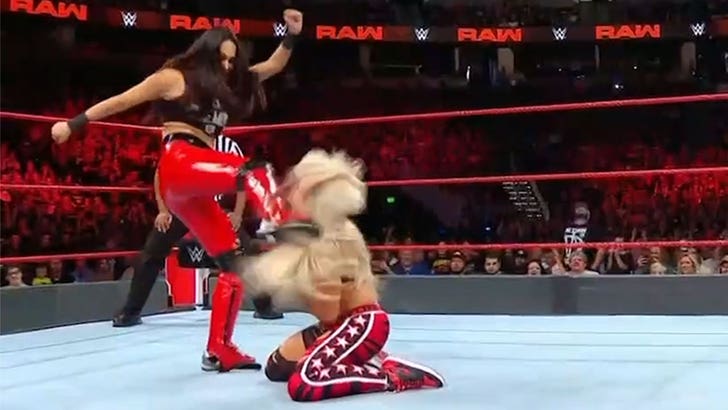 WWE
We reached out to WWE to find out how Liv was doing and we were told she was later diagnosed with a concussion and is now going through the proper protocol under the company's comprehensive wellness program.
According to the wellness program guidelines, Liv will have to be medically cleared before she can return to action. No word on how long that's expected to take.
After the match, Brie tweeted out to Liv that she didn't intend to injure her -- and said her thoughts were with the wrestler.