Jimbo Fisher's Violent Facemask Grab All Part Of Coaching, Says Ex-A&M Coach
Jimbo Fisher
Violent Facemask Grab Was Coaching
... Says Ex-A&M Coach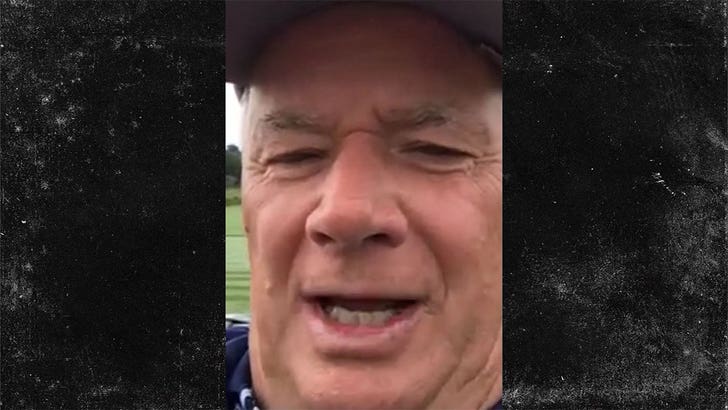 TMZSports.com
Ex-Texas A&M coach Dennis Franchione is going to bat for Jimbo Fisher ... saying the Aggies coach was just trying to teach his player when he violently grabbed his facemask Saturday.
In the third quarter of TAMU's win over Arkansas ... cameras spotted Jimbo yanking LB Tyler Dodson's helmet in order to get him out of a scuffle.
The act drew immediate criticism ... with Eagles star Chris Long callin' it "garbage" and Saints TE Benjamin Watson saying Fisher "should be suspended."
Enter ex-Aggies head man Franchione ... who tells us Jimbo was just trying to coach up his player -- and Dennis would have no problem with it if it were his kid in the helmet.
"It's not meant to be anything other than, 'Listen to me. Look at me. Give me eye contact. Make sure you hear me,'" Dennis tells TMZ Sports.
"Jimbo is really trying to get the culture right for his program there and trying to get the attention of the players and get everybody on the same page."
"And, I'm sure that's what he was trying to do there."
Franchione admits it probably wasn't the best thing for Jimbo to do in today's "politically correct society" ... but tells us, "It wouldn't have bothered me. I wanted my son to be coached well."
As for the player ... Dodson tweeted after the game, "Coach fisher is an amazing coach, he did the right thing. I let my emotions get the best of me at that certain moment."
"My teammates and this University needs me. That's why he was so upset! He'll have my back no matter what."