John Wall Dances His Face Off in Final Rager Before NBA Season
John Wall
One Last Ragin' Dance Party
... Before NBA Season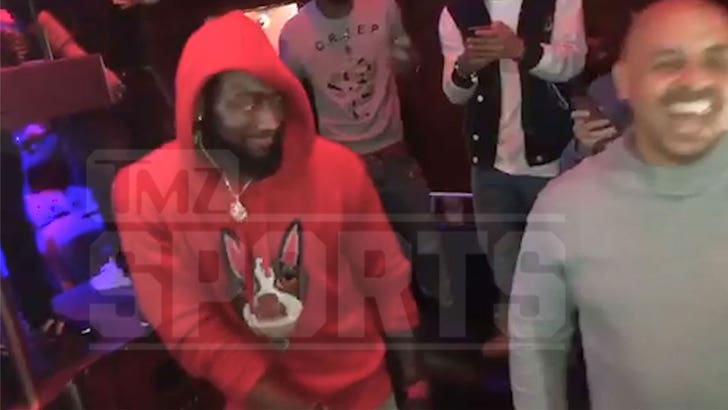 TMZSports.com
How do NBA superstars prep for the regular season?? If you're John Wall, you dance your freakin' face off at the club ... and TMZ Sports has the video!!
Two nights before the Wizards' season kicks off, the All-Star guard hit up The Park at 14th Tuesday night for one final rager ... straight-up gettin' it while Lil Wayne's "Uproar" blasts in the speakers.
You can see in the footage Wall is having a blast -- dancing with everyone right in front of the DJ booth and sippin' on some Ciroc with the owner of the club.
Wall's famous for his dance moves -- and Troop 41 even released a song dedicated and inspired by his trademark dance.
Wall's regular-season opener is Thursday night -- Washington takes on the Miami Heat at the Capital One Arena in D.C.