Rep. Eric Swalwell Says President Trump's Nationalist Boast Has Racist Implications
Congressman Eric Swalwell
Trump's 'Nationalist' Boast Reeks of Hitler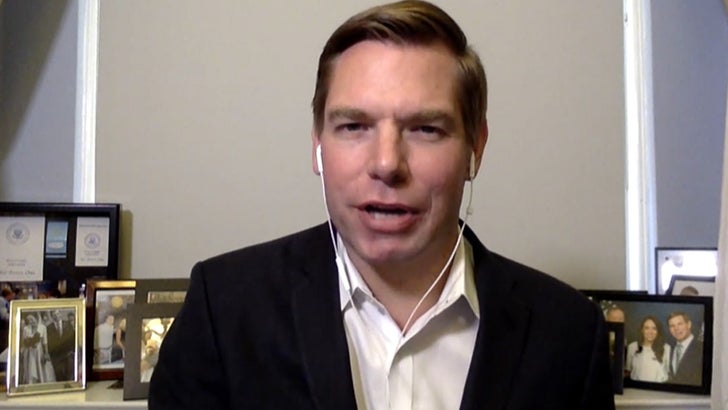 TMZ.com
President Trump was dead-on when he said calling himself a "nationalist" is old-fashioned, but the old era he's referring to is called Nazi Germany ... according to Congressman Eric Swalwell.
Rep. Swalwell was on TMZ Live talking about Trump bragging he's a proud nationalist, who doesn't so much care about the rest of the world. Swalwell says that kind of rhetoric is best left in the past ... just like Nazism and slavery.
The Congressman says POTUS needs to understand there's a clear difference between patriotism and nationalism -- namely, that one is rooted in believing there are superior cultures.
Eric also takes issue with the President's response -- or lack thereof -- to the murder of journalist Jamal Khashoggi inside Saudi Arabia's Turkish consulate.
He thinks Trump giving the Saudis a pass for the nefarious slaying makes perfect sense ... as in, dollars and cents.