Melissa Rivers Reacts to Megyn Kelly's 'Blackface' Apology
Melissa Rivers
Do I Buy Megyn Kelly's Apology?
Let's Ask My Black Friend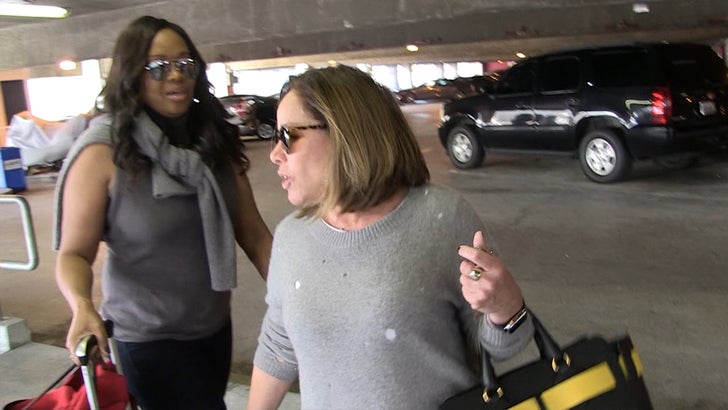 TMZ.com
Melissa Rivers hopes Megyn Kelly's mea culpa for her idiotic blackface comment was genuine -- but she's reluctant enough to check in with an African-American friend before weighing in on the apology.
We got Melissa Wednesday at LAX, the day after she was sitting right next to Megyn when she uncorked her remark that it was fine to wear blackface for Halloween. So, you've gotta see Melissa's reaction when we asked about Megyn's apology.
Remember, Melissa was part of the panel -- all white people -- sitting with Megyn when she made the asinine remark ... which might explain why she consulted a friend.
"I want to begin with two words, I'm sorry..The country feels so divided and I have no wish to add to that pain and offense. I believe this is a time for more understanding, more love, more sensitivity and honor..Thank you for listening and for helping me listen too." Megyn Kelly pic.twitter.com/6hHrvZLNvK

@MegynTODAY
As for the apology -- Melissa hints it's simply NOT possible 47-year-old Megyn still doesn't "know where the line is."
Check out the clip ... we think Melissa and her pal are making a very good point.