Deontay Wilder Gets Flossing Lesson From Backpack Kid, New KO Dance?
Deontay Wilder
Flossing Lesson From Backpack Kid
... New KO Dance?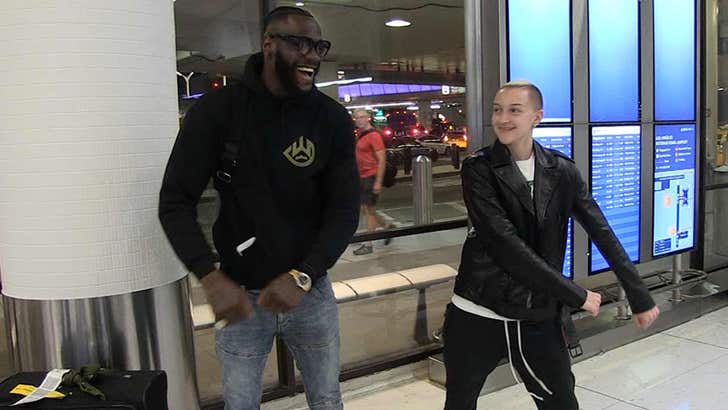 TMZSports.com
Deontay Wilder learned how to floss from the creator of the dance himself in the middle of an airport this weekend ... and TMZ Sports has the amazing video.
The 6'7" Wilder and the Backpack Kid randomly ran into each other at LAX ... and, of course, a floss lesson went down.
Deontay was surprisingly terrible at it ... but tells us he might find a way to work it into one of his next fights with a little more practice.
As for BPK ... he got shown a couple moves from Wilder too -- but says he hopes The Bronze Bomber can perfect the floss and turn it into his new post-knockout routine.
Only 26 more days until Wilder fights Tyson Fury ... soooo -- plenty of time to work on it, right?!