Pete Davidson, Not 'SNL,' Taking Heat for Wounded Vet Joke
Pete Davidson
Taking All the Heat For Wounded Vet Joke ...
'SNL' Skates
Pete Davidson is taking all the heat for his terrible "joke" about wounded veterans ... and somehow no one is blaming it on 'SNL.'
Kenan Thompson just weighed in ... saying Pete "definitely missed the mark," adding, "it's tough when you're fishing for jokes. ..." Kenan noted his dad was a Vietnam vet. There's no mention of 'SNL' shouldering any of the blame for allowing the joke on the air.
Davidson had cracked during weekend update ... GOP congressional candidate Dan Crenshaw -- who wears an eye patch after losing an eye in Afghanistan -- looked like a hitman from a porno, adding, "I know he lost his eye in war or whatever ... whatever."
'SNL' EP Lorne Michaels gives his crew lots of leeway when it comes to creative content, but ultimately the show and presumably Standards and Practices at NBC have the power to nix a "joke" that crosses the line.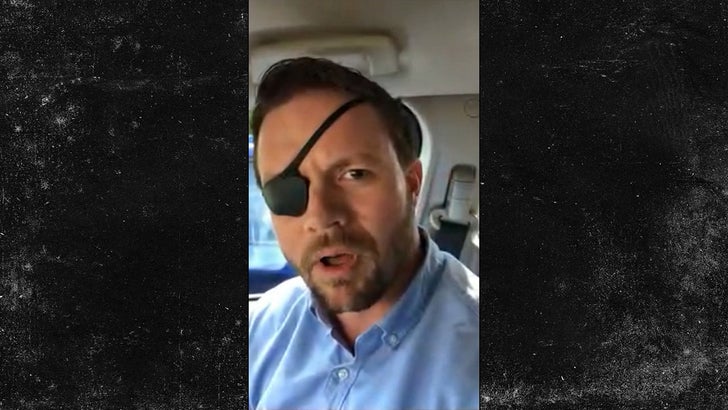 TMZ.com
Dan Crenshaw himself told TMZ, he doesn't need an apology, but 'SNL' needs to think about how jokes about war injuries sit with our vets ... especially when they're not funny.