Comedian Paul Rodriguez Says He's a Closet Republican, Supports Trump
Paul Rodriguez
They'll Kill Me for This
But, I Like Trump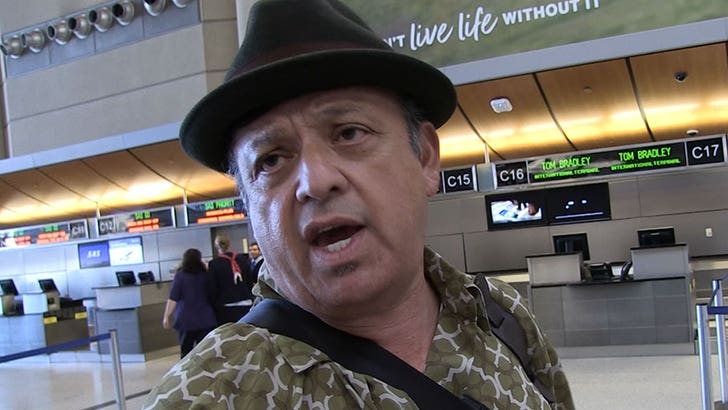 11/6/18
TMZ.com
Paul Rodriguez -- one of the original Latin Kings of Comedy -- says he's sticking his neck out on this one, but is willing to take the heat ... he's a fan of Donald Trump, although he's had it up to here with his antics.
We got Paul Monday at LAX and asked if he felt his jokes needed to reflect the political climate with Trump openly attacking the Hispanic community ... especially the caravan of migrants heading toward the southern border.
Surprisingly, Paul says no. In fact, he tells us he's actually a Republican ... and mostly backs DT, aside from some harsh language. Check out his explanation on what policies of Trump's he supports and why -- it's pretty enlightening.
Speaking of which ... Paul's got some thoughts on that too, saying we live in a time where one "bad" opinion puts you up on the cross faster than you can say ...