Zion Williamson Could Be Greatest Player In Duke History, Says Dahntay Jones
Zion Williamson
Could Be Greatest Duke Player Ever
... Says Dahntay Jones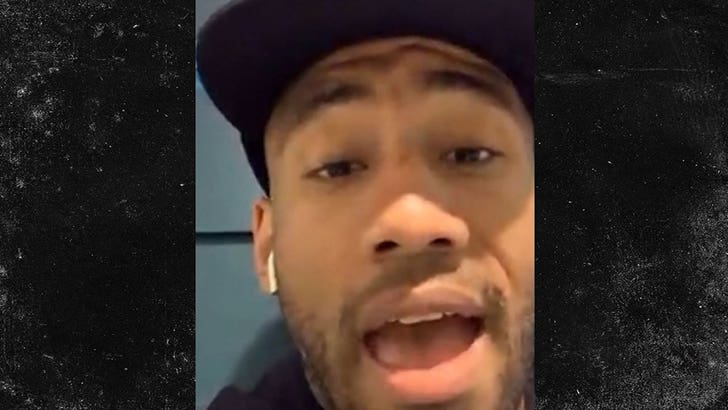 TMZSports.com
Grant Hill, Christian Laettner, Kyrie Irving, Jason Williams, Elton Brand ... Zion Williamson could be better than all these guys, because a Duke great says ZW could be the best Duke player EVER.
TMZ Sports spoke to Dahntay Jones, a former Duke All-American, and he says Zion's dominating season-opening performance against Kentucky last night was evidence of greatness to come.
Before we get to Dahntay's words ... DID YOU SEE ZION LAST NIGHT?! Dude was BEASTING, scoring 28 points (on 11-13 shooting) and grabbing 7 rebounds.
Jones says he's never seen anything like it anywhere -- even at Duke -- and, when it's all said and done, he's got everything it takes to jump over those other Blue Devil greats.
"I think he could be because of his natural ability. His ability is unique. It stands out."
So, what does Zion need to do to deliver on this All-World potential? Work, work, work, work, work.
"He just has to have a tremendous work ethic. If he has that, with the energy he brings to the game, he's definitely gonna be the best."
BTW -- if you didn't see the game last night (shame on you) we got Zion highlights below ... told you they were ridiculous.