Plies Has Felony Gun Charge Dropped After Airport Arrest
Plies
Felony Gun Charge Dropped ...
After Airport Arrest
Plies just caught a break after being hauled out of an airport in cuffs this summer, because prosecutors are dropping the felony gun charge against the rapper ... TMZ has learned.
A county clerk tells us Plies was facing a felony charge for carrying a concealed firearm, but prosecutors dropped it after he completed a concealed weapons course. They'd also determined he had a valid permit for carrying a concealed weapon.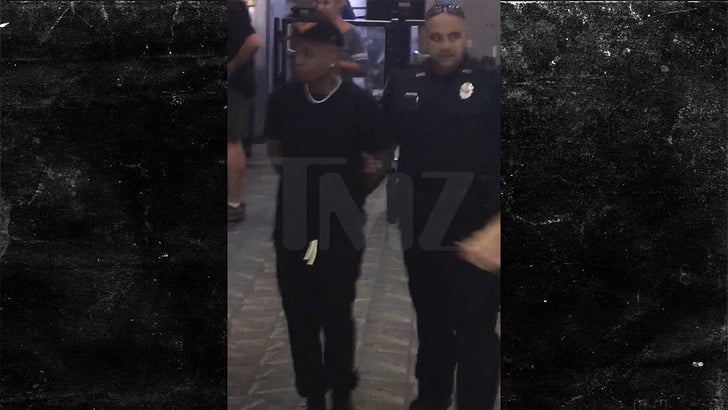 SEPTEMBER 2018
TMZ.com
We broke the story ... Plies was arrested in September after a gun was found in his carry-on luggage as he was attempting to board a Delta flight in Tampa. TSA agents discovered a Glock .43 in one of his bags, as well as a fully-loaded magazine lying next to the firearm, and cops said Plies did not have a permit for the gun.
Sources close to Plies tell TMZ he grabbed the wrong bag by mistake, and admitted the gun is his.
No word on if Plies got packing tips during the concealed weapons course.