Dez Bryant Would Be Welcomed By Broncos Next Season, Says Denver D-Lineman
Dez Bryant
Broncos Would Welcome You In 2019
... Says Denver D-Lineman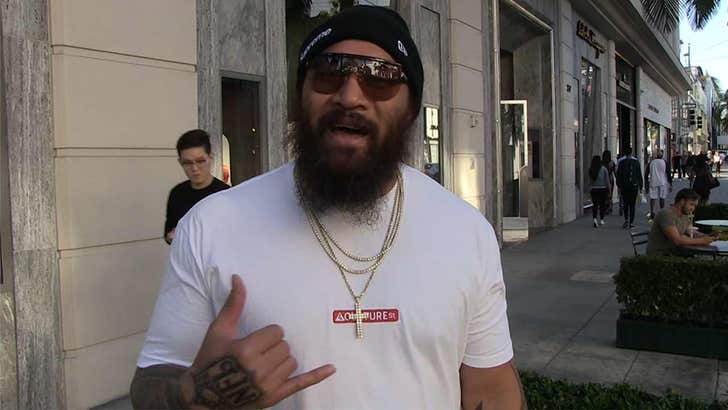 TMZSports.com
Dez Bryant's done for the season ... but the Broncos would be stoked to have him on their squad next year -- so says one of Denver's star D-lineman.
TMZ Sports got Domata Peko out in Bev Hills enjoying the Broncos' bye week -- when we had to ask, does he think Dez can come back from the torn Achilles he suffered last week?
Peko said of course ... saying one of his ex-Bengals teammates proves that.
"Achilles are tough, man. One of my homies, though, his name is Leon Hall and he had two Achilles and he's still playing. So, yeah, man, he can come back."
Domata then told us he'd love to be teammates with Dez in 2019 -- if the wideout wants to come to Mile High.
"We'll take whoever, anybody, to help us win!"
One problem? Bryant might be a wanted man -- the Saints seemed fired up about the WR, despite only having him on the roster for two days, and say they want him back in 2019.
But first, Dez has gotta get healthy -- something Peko thinks the 30-year-old ex-superstar can easily do.
"Knowing Dez, he's a hard worker. He can do it."