Magic Johnson Pumps Brakes On Lakers Hype After Win, 'It's Still Early'
Magic Johnson
Pumps Brakes On Lakers Hype
... 'It's Still Early'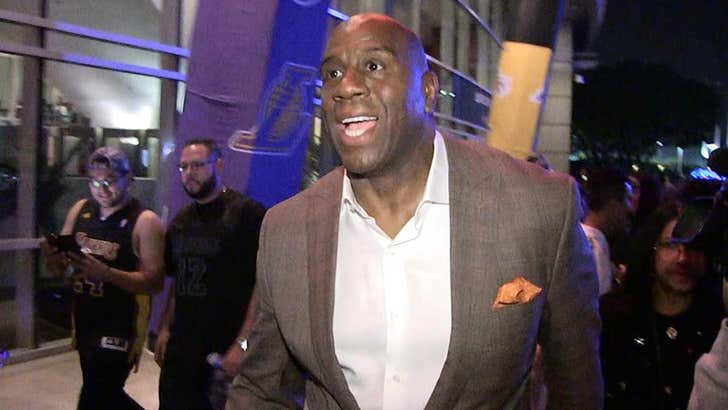 TMZSports.com
Don't start the championship parade planning in L.A. yet ... Magic Johnson tells TMZ Sports SLOW YOUR ROLL on crowning the Lakers!!!
"It's still early," the LakeShow honcho says.
Of course ... Magic is one of very few people feelin' that way in L.A. -- 'cause the Lakers have won 5 of their last 6 and 3 in a row ... including a Sunday night thriller over the Hawks.
But, MJ -- just a couple days after not exactly giving Luke Walton the strongest vote of confidence -- clearly needs to see more before he gets all fired up.
BTW ... how did Magic leave Staples Center after the game Sunday?
Ya gotta watch ... the hoops legend straight-up walked out the front door and caused a frenzy!!!