Ray Rice Cheered In Return To Baltimore, 'Ray! Ray! Ray!'
Ray Rice
Cheered In Return To Baltimore
... 'Ray! Ray! Ray!'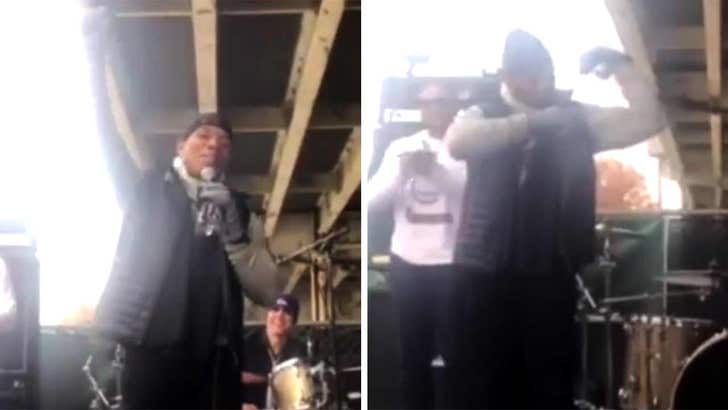 @j_rice114
Ray Rice was welcomed warmly by Baltimore Ravens fans almost 5 years after his infamous domestic violence incident ... with the crowd breaking out a "Ray! Ray! Ray!" chant.
It all went down Sunday ... when Ray was making his first appearance at a Ravens game at M&T Bank Stadium in Baltimore since he was cut by the team in Sept. 2014.
The Ravens initially stuck by the star running back until TMZ Sports published video showing the Feb. 15, 2014 attack on his now-wife, Janay Rice, inside an elevator at an Atlantic City casino.
But now, it seems the two sides have made up -- Ray was invited to participate in the team's "Legends of the Game" ceremony along with stars from the 2008 Ravens team.
So, why the warm reception? Ever since he was cut, Ray has spent countless hours speaking with young athletes so they don't make the same bad decisions he did.
Ray's wife, Janay, praised her husband after the game -- saying, "It was a memorable day being welcomed back into our home of 7 years, M&T Bank Stadium!"
"I'm so proud of my husband for overcoming yet another hurdle in this journey and doing it with a smile on his face. Never once letting any circumstance change who he truly is."
She added, "The best part about it is the people of Baltimore never wavered. You guys stayed true to us because you know who we are, for that we can't thank you enough and we are forever grateful!! "